Ever since I got hooked up with Asian beauty and stuff, hair coloring has been an interest for me. When I saw Etude House Bubble Foam Hair Dye, I really had the urge to go ahead and buy it ~ which I did, with a *long* convincing portion with my bf, lol XD

I liked Etude's but I was hoping that they'd have more colors to choose from (currently they only have 4) and this is what urged me to search for a good product - excellent quality, easy to use, variety of colors to choose from and affordable. I came across Prettia and Palty but I chose sell Prettia because it's the Best-Selling Foam/Bubble Hair Color, not only in Japan, but in the whole of Asia! One of the factors that made me choose it is that it's made in Japan (Japan = good quality). :D

Here is the banner I put up in my shop and I'm selling each box at P750 only :)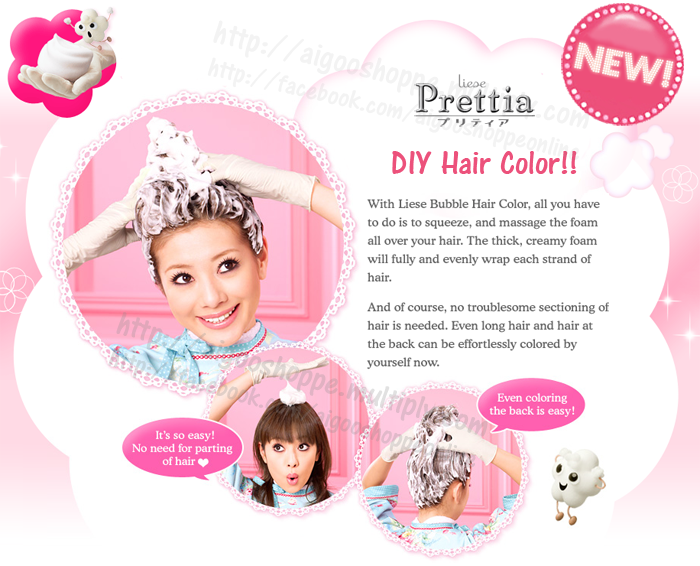 Have you ever tried this hair color before? :) What are your thoughts on this?